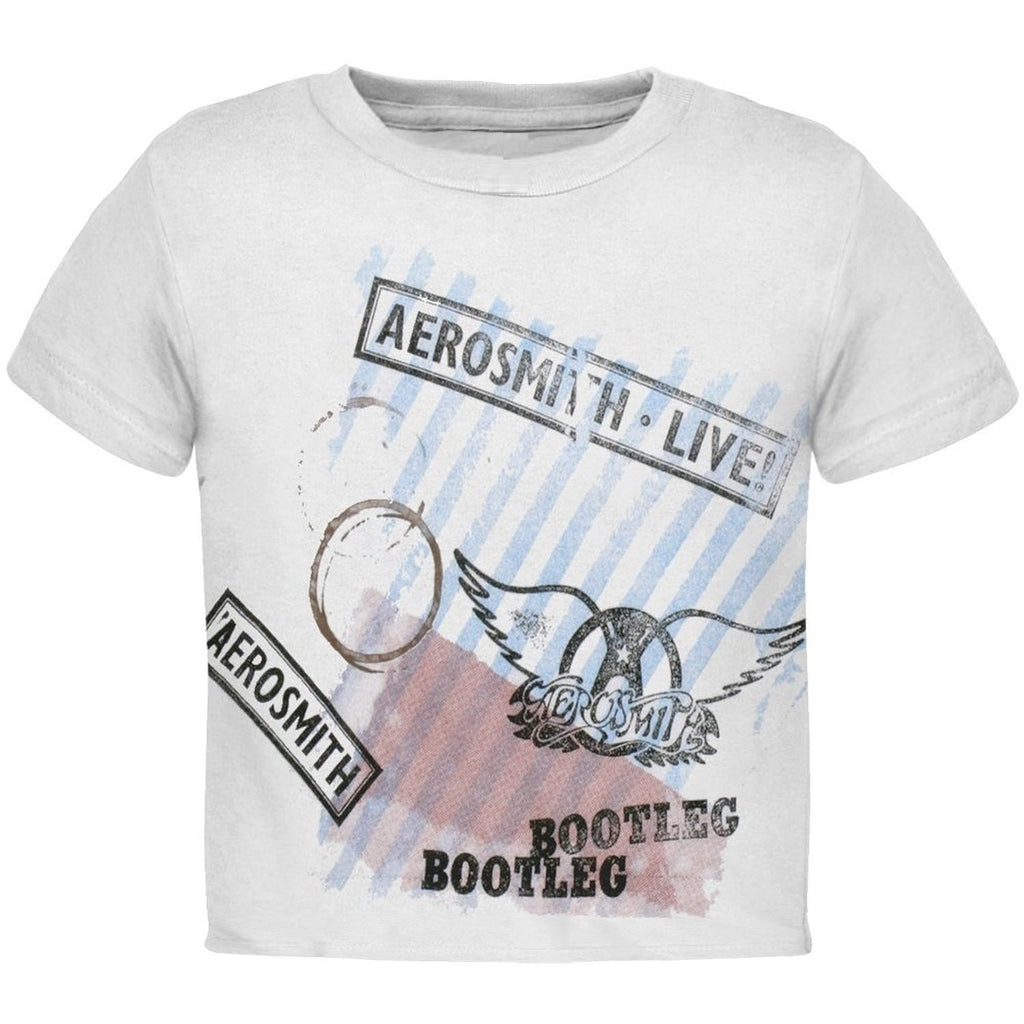 Aerosmith 'Bootleg' Toddler T-shirt, White (Large / 4T)
Toddler tee features the artwork from rock band Aerosmith's 1978 double album, 'Live! Bootleg'. The design of the album cover mimics 'bootleg' records (unauthorized illegal copies). Known for their poor production value and sub-par sound quality, the covers often feature sloppy artwork, typos, even incorrect track listings. This is a classic album cover from the 70's; the image has been lightly distressed to look authentically vintage.
American rock band Aerosmith (sometimes referred to as The Bad Boys from Boston) broke into the mainstream music scene with the album Toys in the Attic. Their 1976 follow-up 'Rocks' established a loyal following of fans, and cemented their status as hard rock superstars. Led by Steven Tyler on vocals, Aerosmith is among the most popular rock groups in the world. The hit songs 'Sweet Emotion', 'Love In An Elevator', 'Dream On', and 'Walk This Way' are staples of classic rock radio. Many music careers were inspired by the desire to learn the great guitar riffs in Aerosmith's iconic songs. Give your little rocker the right start in music with this adorable toddler t-shirt.
---
---
More from this collection